Our Story
They Found Love in the Perfect #PLACE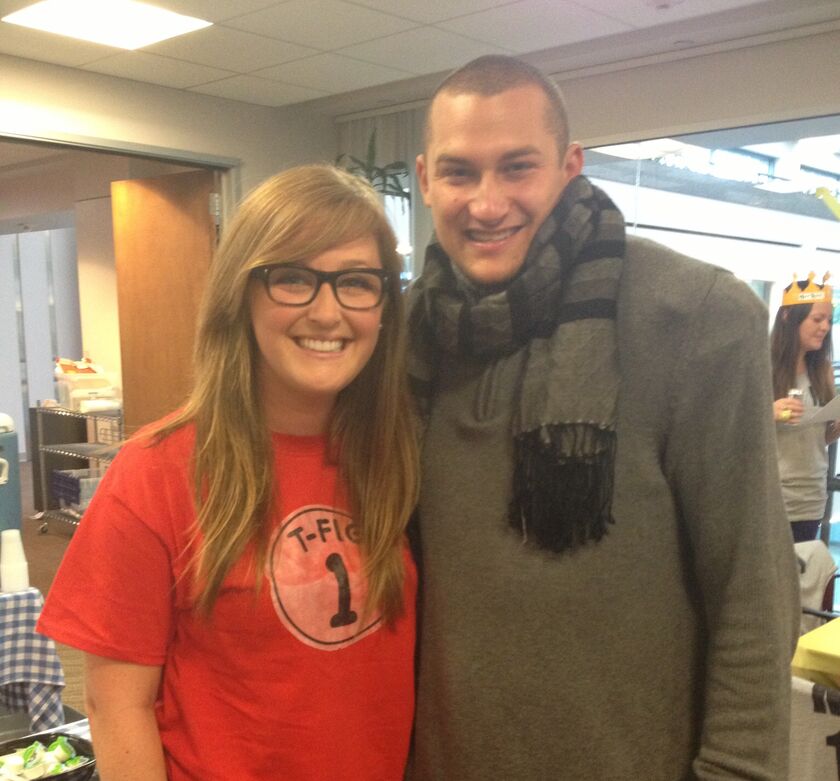 Ally and Brian first met during their PLACE Corps Orientation. The very first words of director Diana Murphy were, "Look around. One of these people may be your future spouse." Little did Ally know, the tall, way-too-skinny boy from some random place called Wabash was going to be hers.
Over a summer of adventures, lots of wine, and some schoolwork, they decided they were going to be BFFL's (best friends for life) with a secret handshake to make it official.
Their friendship blossomed during the summer of 2013 and after many date nights in the convents they started dating. Throughout their 4+ years together, they quickly realized that together was the perfect #PLACE to be.
The Proposal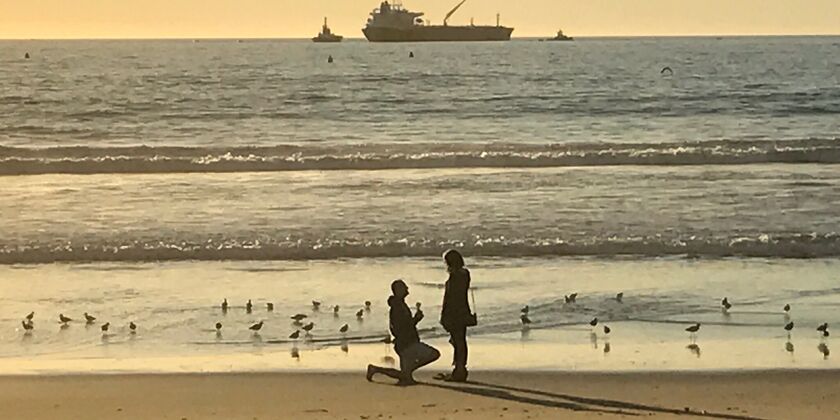 Manhattan Beach, CA / December 3, 2016
After Brian asked Ally's parents for her hand in marriage, he knew he had to plan the perfect engagement. Knowing how much both he and Ally loved Southern California, he knew he wanted to incorporate the beach, their friends, game night, and OB's all in one fall swoop. Over the next several weeks, Brian slowly began asking their friends if they would be able to be there to help celebrate this key moment in their lives.
The day started off as any normal Saturday. Earlier in the week, Brian told Ally that they were meeting Paul and Lizzie later in the day to celebrate their annual Christmas date night in El Segundo. So, Brian and Ally headed to El Segundo Brewery to get a growler of their favorite beer, Mayberry. After this, Ally thought they were going on a normal walk along the beach to their favorite bar to meet up with Paul and Lizzie.
As Brian and Ally were walking along the beach with the sunset behind them, Brian was patiently waiting to see the official signal from their friends that they were in place. When Brian saw Paul's head bobbing throughout the rocks along the strand, he knew it was go time. He dropped down to one knee and popped the question. After a moment of tears, Ally happily said yes! During this, their friends came out of the rocks and surprised Ally and Brian with lots of hugs and champagne.
The Wedding
Saturday, July 14, 2018
3:30 PM
Attire: Cocktail Attire
Ceremony and Reception
The Ranch at Laguna Beach
31106 S Coast Hwy, Laguna Beach, CA, United States
The Ranch provides complimentary valet parking!
Wedding Party
Christina "Beanie" Page - Maid of Honor
Colleen Molfese - Matron of Honor
Rebecca David - Bridesmaid
Jessica Reddick - Bridesmaid
Jessica Soderberg - Bridesmaid
Lizzie Buescher - Bridesmaid
Adam Marrakchi - Best Man
Paul Buescher - Groomsman